Секоја чест на Ице
Започнав со скептицизам но неговата мотивација ме натера да ја почитувам неговата програма и стигнам до овој резултат што и за мене е најголемо достигнување, дури повеке од мојата работа и моето образование.
Јас имам приватен бизнис и скоро секогаш немсв време за самиот себе а тоа доведе до појава на холестерол, почеток на диабетис и уште некои неубави работи. Случајно добив препорака за Ице и се случи чудо.
22кг помалку и 30цм во обем на стомак. На изглед сум најмалку 15години помлад. Времетраење за оваа постапка 3 месеци и 2 недели
The very best!
I started 2020 on the right track by starting to work with Ice!
It is the best decision I ever made!
So happy with the results and with the lifestyle change that he's helped me make!
He's really the best in the business, he is so helpful and is there to answer any questions and help you with everything all along your journey to achieve your goal!
Couldn't be happier to have chosen him as my coach!
Numero uno ICE
Cel moj zivot go pominav vo "dieti" i "zdrav nacin na ishrana" ali se bese zaludno samo glad i nervozi drugo nisto ne postignav.Slucajno na instagram mi iskoci tokmu TI,rekov ajde da probam i ovoj posledni pat ako uspeam da oslabam povtorno ok ako ne kje se otkazam od se.I tokmu i toa go najdov vistinskoto pred se golema motivacija i podrska vo sekoe vreme.Custvoto na srekja ne se opisuva so nikakvi zborovi sto go osekjam vo momentov za ostvarenite rezultati za 26 dena -10kg😊😊😊. Ti blagodaram coveku(Numero uno) za podrskata i sto me upati kon praviot pat da se dvizam a stariot da mi ostane samo edno minato.💪💪💪
Odime do celta.
презадоволна на секое поле
Презадоволна сум од Ице. Вистински професионалец.
Комуникација на ниво, секогаш си стои позади својот збор. Секогаш е до мене што и да ми затреба и затоа си ја постигнав мојата цел. преблагодарна сум на ИЦЕББФ.
За 8 недели намалив 14килограми и 18цм во обем. Посакувам да го запознаев порано и да го постигнев ова многу порано.
Го препорачувам на секој
Целта се постигна
Целта се постигна.
Голема благодарност до Ице.
Користејки ги неговите програми успеав да ја постигнам мојата цел. Да изглед и се чувствувам многу поубаво.
Никогаш лично не го запознав, единствено од Инстаграм каде што го пронајдов icebbf и најпрво со скептицизам започнав, но после првите 2 недели сватив дека си фатив работа со професионалец.
Јас сум лоцирана во Хамбург, Германија и тоа не преставува никаков проблем.
Благодарам Ице
It is a pleasure working
It is a pleasure working with Ice.He is very responsive, very friendly and supportive and most importantly he knows what to do and how to help you reach your desired goal. If you want to improve yourself, get in shape and boost your confidence and productivity, Ice is the man for you!
Само пофалби
Јас сум од Гостивар, а случајно го заследев ICEBBF на инстаграм и некако се мотивирав од пред и потоа слики од неговите клиенти, а воедно и секојдневните сториња со разговори од успех. Очигледен беше успехот и среката кај неговите клиенти. Го исконтактирав преку инстаграм и некако незнаев како ке фонкционира онлине тренингот но се одлучив. Да бидам искрен не верував на поцетокот. Ице беше доследен на кажаното а воедно на мојот почеток тој успеваше да најде време за мене и покрај неговите подготовки за Балканското првенство. Се секавам тој трчаше и ми објаснуваше се што ми требаше во тие моменти, секогаш беше достапен. Така се станува шампион.
Мојот резултат е очигледен. Јас претежно сум во деловен аутфит но и покрај тоа добивам пофалби. Особено бев горд летово кога бевме со пријатели на одмор. Изразот на лицето на сите околу мене беше најубавото чувство за мене во последните 20години од мојот живот. Јас сум скоро 40 години а стигнав до супер тело со стомачни.
Искрено ви го препорачувам Ице
Ice and his work
Acutally, I can't remember how I found Ice on Insta.
But I can say that this coincidence was the best what could happen to me.
Ice is kind, professional and motivating. He knows exactly what he's doing and shows you how you can reach your target. So far 14kg less in about two months and this will not be the end. We'll continue!
The only thing I regret is not contacting him sooner.
Best online coach
I have never meet ICEBBF. My friend told me about him, she used his online programs. I had doubts about the process and I didn't start right away. After a month of following him on Instagram I saw maybe 5 before and after successful stories on his Instagram page. So MANY conversations of weight loss on his story filed on Instagram (I needed google translate to understand what is going on because half of his posts are on different language probably Macedonian where he is from). I started 6 months program…
Best decision ever. I look different i feel different I am so happy! I recommend him to everyone!
Jass Whitaker
IG @jass_whitaker
Prvo koga ke vidis nekoj
Prvo koga ke vidis nekoj sto izgleda kako ICE,znaes deka ne e zafrkancija:) deckoto ti pravi individualna programa za vezbanje i za ishrana. Licno jas i toj ziveeme vo razlicni casovni zoni i imame odlicna komunikacija. Bez razlika dali e nedela ili sreda toj sekogas odgovara na sekoe postaveno prasanje! Do sega sum 3 nedeli na negovata programa i simnav 4kg i imam uste 3 do celta. Gledam ogromna razlika vo moeto telo i sum pre zadovolna. Koga imas covek kako nego do tebe da te sovetuva i da te turka kon podobro nema promasaj vo toa sto go posakuvas.
11 kila za samo mesec
11 kila za samo mesec i edna nedela i na koj da mu kazam nemoze da poveruva, sekako i jas ne bi veruval dodeka ne go zapocnes procesot ali i ako go imas vistinskiot motivator i trener. Ne te poznavam licno tuku preku internet i koga trebase da pocnam eden moment ne veruvav nedela po nedela se gledase razlika i zatoa sega sum 100% skoncetriran i uveren vo toa. Lociran sum vo Germanija i sorabotka odi odlicno preku telefon i imame rezultati za toa 😁 Obem na stomak se namaluva, kilaza isto taka se namaluva i ideme kon celta. Tolku nervozen bev od kilaza koja imav sega toa go nemam sekoj den mi e ubav i lesno se osekjam. Se nadevam uste ke prodolzime so sorabotka i ideme kon celta vo koja veruvam i tebe ti veruvam bidejki ti si edinstven sto uspea da me napravis zdrav, poubav i poslab 😂👍🏻👊🏻
Pred se odlicna figura za
Pred se odlicna figura za fitness trener, ni dava stimul i motiv i toa e uste edna pricina da veruvam vo negovata rabota i vo negovoto znaenje. Jas ziveam vo Avstralija licno nikogas ne sum go zapoznal no po kratok period se uveriv vo negovata profesionapnost.
Jas momentalno seuste sum vo proces na transformacija i za samo nedela ipol imam fenomenalni rezultati, namaliv 4kg.
Toplo go preporacuvam za sekoj onoj sto e spremen da napravi transformacija na svoeto telo na zdrav nacin. 💪💪
Ο καλύτερος προπονητής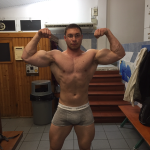 Ο τύπος είναι ο καλύτερος προπονητής που γνώρισα
Εμπιστευτείτε τον
I meet ICE at Zakynthos island where I am from and we trained together. He is amazing trainer and with a lot of knowledge and experience in fitness. Of course he is Balkan Champion.
Train with him if you look for results.
Благодарност
Голема благодарност до Ице.
Вистински професионалец, кој ќе ве трансформира, доколку го применувате сето она што ќе ви го пренесе. Секогаш тука за вас, самиот тој ќе ви биде голема инспирација за успех…
Moving beyond beliefs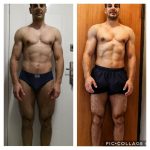 Ivica Janev with his expertise in bodybuilding and fitness helped me exceed my own expectations and move my plateau higher than my beliefs. His precisely tailored meal and training plans are easy to follow and his support and responsiveness along the transformation process are superb.
Gained 9kg of muscles and still even more lean. We are not done yet.
Transform your body and life…
Best coach dedicated to the success of his client. Program is detailed with everything you need to help you transform not just your body but the lifestyle too.
In just two months we succeed more than I have ever done on my own and we are not stopping here, we are going harder!
I am definitely recommending Ice and his personalised programmes.
Поздрав од Скопје
One of the best coaches on Instagram
We are company what looks for online coaches on Instagram and Facebook.
We found ICEBBF on Instagram.
Icebbf is one of the best on Instagram. He does individual programming and he tagged all his clients. Everyone is real story.
We recommend him!
Well done ICEBBF
Receno storeno
Ice e vistinki profesionalec… Me upati vo bodibildingot so strucni soveti posebno za ishranata … Golema blagodarnost do nego 💪
ACL x 4
I've had many injuries and ICE was there for 2 big ones and was able to not only get me back on my feet but helped me get even leaner and stronger!
I owe a lot of my success due to ICE, he's the man!
Thanks ICEMAN
No Bull Sh*t.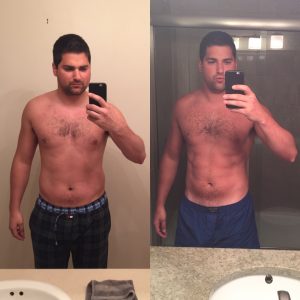 ICE is the man. Very knowledgeable. His workouts and diet plans are personalized to your body type. The ICE program works if you do what ICE says.
Motivated me to lose 100lbs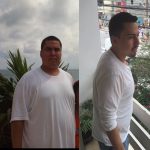 I met Ice couple of years ago. He was a trainer at a local gym here in Chicago and one of my friends recommended him. During this time while I am his client, first trained one on one in Chicago, and now using his online programas, he helped me achieve my goal of losing 100 lbs and motivated me to live a healthier life style. He may not seem like the friendliest guy in the world and is quite intimidating, but it's really just a front. He's actually one of the nicest and most motivated persons I've ever met. If you're looking for help in motivation for your fitness journey, Ice will push you farther than you ever thought you could.
Went from skinny to lean
I am from Chicago, and training with Ice online programs. I am very tall and was always very lanky and skinny, but it was hard for me to put on muscle and look lean. Ice knew exactly which exercises I needed and he also advised me on diet. He was my favorite trainer and became a good friend. He is very regimented and disciplined and he does not let you slack off. I had great results in a very short amount of time. My legs looked more lean and my butt was very plump, not to mention it was the first time in my life I had definition in my arms. Ice is an amazing trainer and very knowledgeable.
Ice the best coach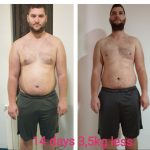 Ice the best coach out there !!!!
He help me a lot with weight lost . He is available all the time and have answers for all my question!!
I wont be able to do without him!
Thank you coach a lot !!!!
Prezadovolen sum od sorabotkata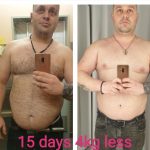 Prezadovolen sum od sorabotkata…
Ziveam vo Germany i nikogas ne sum go zapoznal ICE. Za nego doznav na instagram i po makedonskite TV mediumi. Ne zgresiv sto mu se obrativ. Za 15 dena izgubiv 4kg i ogromna razlika vo stomak.
Se nadevam deka rezultatite ke bidat uste povooceni…
Highly recommended! A+++++
Few months ago, I was a die-hard night owl with a sweet tooth who hated running since I didn't work out for a long time. I couldn't fathom becoming one of those people who regularly gets up at 5 AM to workout.
I also felt intimidated by the atmosphere at most gyms–like I was getting in the way of those who actually knew what they were doing. I tried out a few different group fitness classes, but wasn't able to stick to a regular routine for too long. Whenever I would get busy, working out would be the first thing I'd sacrifice.
Fast forward to a month ago–I've lost over 10 pounds, gained muscle, and have finally found a routine that I can stick to that I also genuinely enjoy. ICE is 100% the reason this change was possible.
What makes working with ICE different is his incredibly warm and encouraging personality. He'll push you, but also make you feel like you can accomplish anything.
Once you start talking to him, your mental barriers to running and exercise will be coming down.
Thank you for believing in me!!
Highly recommended! A+++++
Gainzzz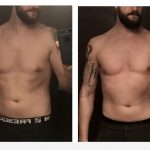 For years I've tried to gain weight but nothing seemed to work for me until I started a workout program with ICE. After 2 months of working out and eating correctly with ICE's help, I gained 10 lbs.
I've never felt better physically or mentally than I do now.
ICE will be there to give you tools, knowledge and motivation to succeed. Without hesitation I would recommend Ivica- ICE to anyone looking for a personal trainer.
Profesional and caring to achieve your objective!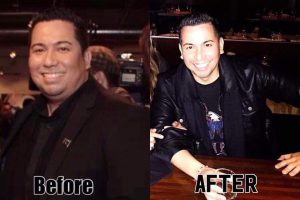 Totally recommend!!!
His always there when you need him 24 hours a day if you need his help. Very professional and specific and what your looking for to achieve your goals. Very motivating !!!
On my picture you can see how happy I am with our progress! Almost 70lbs lost in 5months!!! He showed me new way of living and I LOVE IT!
THANK YOU ICE.
THE BEST OF THE BEST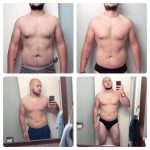 ICEBBF made a huge impact on me and the way my body looks today . At the beginning I wasn't sure what the results would be but once I saw my body changing in just two weeks I became a huge fan of his workout programs and even recommended all of my friends to him .
If you are looking for the best trainer / coach and motivator you are at the right place – ICEBBF WONT DISAPPOINT YOU – at the end it's all about how hard you work on yourself and if you are following the program you will see a results 110% !
Thank you ICE for changing my life
Lossing weight and shredding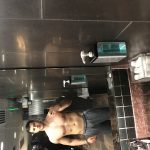 Ice like a coach has a great collaboration with his clients, personality i was struggling to gain more muscles and then Ice made me a workout program that following increased my stamina, endurance, and muscle mass, highly recommend you this trainer.
Excellent coach!
Signing up for Ice's diet and workout program was something i will never regret. Not having an active workout schedule in the past Ice has been a great Personal Trainer in supporting my training objectives. He is outcome focused and even with the 7hr time difference between us he was always available for online consultations. I used his program only for a month and i lost 15 pounds. Had to stop with the program because of my pregnancy and i can't wait to give birth and continue with his program again.
I highly recommend Ice's diet and workout program. The professionalism and passion for what he does is second to none!
vo zdravo telo zivee zdrav duh
Koga ne bev "ozbilna" vo vezbanjeto i ishranata i pokraj vezbanjeto nemav rezultati.
ICE mi napravi programa i postojano bese uporen vo procesot na realiziranje na mojata programa, prisustvuvase na treningot i mi napravi adjustments i demonstracija, a sekojdnevno dobivase "update" na email za toa sto sum konsumirala vo tekot na denot.
Za nepoln mesec i nadzor od nego, rezultatite bea zacuduvacki. Dokolku sakate zdrav proces na promena na vaseto telo, koe voedno e i edinstvenoto nesto vo koe zivee nasata dusa, togas treba da ste del od timot.
Ako vo zdravo telo zivee zdrav duh, togas toa e edinstvenata rabota na koja treba sekojdnevno da rabotime
Perfect program indivual based for my lifestyle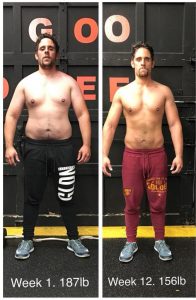 First I want to write that I haven't even met him. BUT IT WORKS.
ICE'S online program is perfect taylored for my lifestyle. So it working perfect. From 187lbs went down to 156lbs in 12 weeks and my life changed.
I have busy life so he created workouts and diet and it worked everywhere where I traveled. I changed my way of living and lifestyle.
I had 90hp per min and high blood pressure now I am at 70hb per minute and my blood pressure is normal. No medicine just his knowledge.
TRUST HIM.
THANK YOU ICE
Trust him
38lbs lost or 18kg in 4 weeks.
Can't be happier and can't feel better. Thank you ICE
My girlfriend from my work recommended him as an online coach. First I was sceptic because I don't even know him or I can't even see him. On line coaching?! But after his email question form and phone call, ovet all his professional approach I felt that I am in right hands.
Always on point, always keep his promise. Easy and flexible to communicate with him. Calls, video calls, texts everything just to make it happen. Thank you one more time ICE.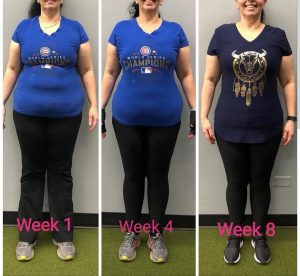 It wasn't easy but it worth every second.
I have different life now and I am healthy and I look away better. Now I am motivation for my friends.
New life 44lbs less! Thanks to ICE
I met Ice a few years ago. I remember I was really shy and hesitant about getting a personal trainer, but he made me feel comfortable.
Now i have been using his online programs and works GREAT. He tought me how to eat right, workout and change my life style. Always pushing me to do better. He was pretty strict and always followed up on me, and that's what I liked. He's such a great motivation. I lost 44lbs or should be 20kg in Europe 🙂 THANK YOU ICE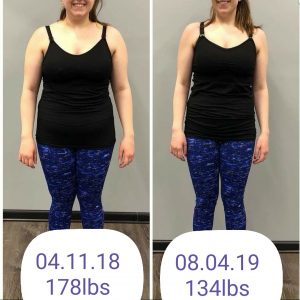 Bez iskustvo no uspeav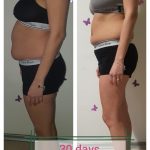 Imam 33 godini i nikogas nemav vezbano. So godinite pocnav da se debelam i bese premnogu tesko da ja namalam kilazata. Pocnav so programata na Ice i ocekuvav rezultati vednas, a tie si dojdoa postepeno…. So negova pomosh i motivacija uspeav da namalam 5 kg vo tezina, obemot na stomak i race go namaliv pola od sto mi bese za samo mesec dena. Sekogas e tuka za mene duri i vo nokni casovi ako gonprasam sto da jadam koga sum vo restorant. Sega posle sve nemozam da si go zamislam denot bez vezbanje i pravilna ishrana blagodarenie na najdobriot trener ICE.
Changed my life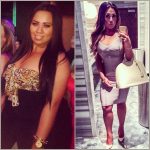 I met ICE in person 2017 in Chicago and trained with him one on one for a while. After learned the basics and in same time he moved in Europe I continue on my own with his online training and accomplished amazing results.
I weighed 220 and he helped me get down to 154. Not only did he help me lose weight but also changed my way of living. Complete lifestyle change.
Never give up!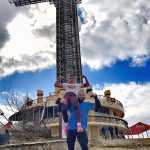 Successful in live takes big sacrifice and dedication. If you want to achieve your goals you need to work hard.The best example for that is ICE!
Ice is person who you will never meet again in your live.
Unique, hardworking, dedicated, strong personality, desire for the best, men with a wonderful heart.
He showed the world that nothing is impossible.
He gave me a motivation, strength, passion and reasons to run on a right track.
He made a big change in my life and I'm very grateful for that.
His words and advices worth million dollars, only if you know listen carefully and know how to use them 😊❤️
Ice i se e Mozno
Po 7/8 godini trud i maki uspeav da oslabnam 20 kila. Ne svativ deka pogresno vezbav se dodeka ne go zapoznav nacinot na trening na najdobriot personal trainer na balkanot: Ice! Za pomalku od 2 meseci postignav predobri rezultati, ama pokraj toa go smeniv i nacinot na zivotot. Programite na Ice mi ovozmozija da jadam kolku sakam i koga sakam bez da kacuvam kilaza.. Se e do toa sto jadime i kako go trosime visokot. Cel zivot kje mu bidam blagodaren na Ivica ICE, za mene najdobar trainer a pokraj toa i covek so karakter koj deneska tesko se naoga.
Preporacano maksimalno, ne gubete vreme i probajte gi odma negovite programi i treninzi!!!!
Best ever
Najdobrite rezultati postignati pod vodstvo na icebbf, mnogu novi detali vovedeni vo pravilnoto pravenje na vezbite i mnogu noviteti vo pravilniot nacin na ishrana.
Najdobra investicija za zdravo telo e investicijata vo strucen profesionalen trener. Vo ovoj slucaj eden od najdobrite i obucen vo USA, a brazovan vo najdobrite Universiteti, thanks couch ICE!
The best coach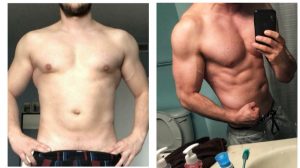 Ice is the best coach out there. Really professional, always motivating and positive. With his help i was able to finally make more progress after years of unguided training and different coaches. His experience is top notch. Helped me to reach the best shape in a short amount of time. Still improving and more results are coming!
N* 1
Vistinski profesionalec so golemo iskustvo. Negovite programi davaat zagarantirani rezultati za kratko vreme. Za nego ne postoi nesto sto e nedostizno, najvazna e zelbata i vlozeniot trud. Toa go nauciv od naseto 15 godisno prijatelstvo. Ti blagodaram za sovetite i poddrskata.
Profesionalen fitnes instruktor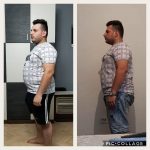 Za samo 1 mesec ja namaliv tezinata za 10kg so individualizirani vezbi, kardio vo domasni uslovi, a sekako i plan za ishrana. Prezadovolen sum i nauchiv mnogu raboti kako da se grizime za nasheto zdravje i za nasheto telo🥇🥇🥇
💪💪💪
Icebbf the Best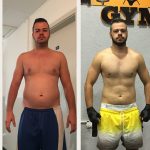 Cel zivot sportuvan, a najpoveke vozam velosiped i toa na skromni stazi, 40km i poveke na den. Nikogas ne stignav da imam ramen stomak. Gi gledav transfkrmaciite na ICE i se resiv da startuvam so negovite programi.
REZULTATI???
VCUDONEVIDUVACKI!!!
Ednostavno znae sto pravi i go individualizira treningot a ti samo citaj ja programata i se primenuvaj. Rezultatite doagaat sami od sebe.
Ako nekade zaglavis tuka e Ice inodma. Ke te digne i ke te srede. SEKOGAS E DOSTAPEN.
Weight loss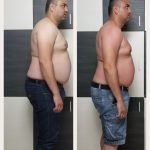 The best program for quick results on your body. Best heatly program
Za 30 dena namaliv 10kg. Jadenje ima kolku sto sakas i nikogas ne si gladen. Treningit bese prilagoden na mene i mojot zafaten zivot i si vezbav doma. Od vezbitebse osekav super i mnogu funkcionalno.
Fala ICE
Pure inspiration and motivation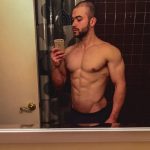 Ice is legit! It might be your best investment you've even made.
I know Ice for 5 years now. He played a huge part of my transformation and my body goals. This guy is really passionate about his career and he knows exactly what he's doing. Diet, training, recovery, cardio stages and heart beat rates, overall wellness.. u name it.
Ice got into a really bad motorcycle accident here in Chicago. I personally visited him in the hospital… it was really bad. Everyone thought that his career was over. But he proved them wrong. He's back and better than ever now. He always reminds me "if I can do it, u can do it too"
Truly here for all my needs. All his programs are customized and legit. Thank you ICE for everything you've done for me, for my inspiration, motivation, advises, for the sport and for others.
Prezadovolen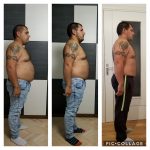 Jas rabotam vo gradeznistvo i sontek na vrme dobiv ekstra kilaza. Najprvo mislev deka e nemuce no za 30 dena vidov rezultatina za 45 dena veke bev tamu kaj so sakav. Tretata programa ja koristam za da naucam kako da prodolzam so ovoj zdrav zivot.
Fala Ice
I've used Ice as a trainer
I've used Ice as a trainer both in person and virtually. His programs are in depth, from meal plans and supplements to tailored daily workouts. I have not been able to replicate the results I've achieved with him with any other trainer. I highly recommend his services.
Tought, caring and knowledgeable
Fully committed and very professional. Just what you need if you wanna do changes with your body and daily habits. Recommended! 💪
Best gym coach i know!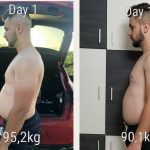 Najdobar Nutricionist i Trener sto poznavam. Za 15 dena odma osetiv rezultati! Programite se ednostavni za sledenje i nikogas ne si gladen.
Icebbf no'1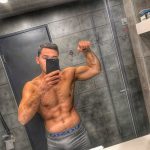 Najdobar trener Icebbf prodolzuvame jako. Se sto se dogovorivme na pocetokot se izleze taka. Si stoi na vetenoto. Negovite programu se mnogu slikoviti i e mn lesno da gi ispolnuvas sam i stignes do vcudoneviduvacki rezultati. Fala bratce
Excellent training program
ICEBBF is the best Personal Fitness Trainer I've ever worked with. He is truly knowledgeable about health, both physically and spiritually. He also set me up with great meal plans and workout programs that fit to my body's needs. I definitely recommend ICEBBF if you want to see quality professional results. He help me the most after my fracture in my ankle. He literally guide me through every step until I started walking again. The crazy thing is he did that thro the phone and with his online coaching. Thanks ICE
Ice's style is warm and personable
Ice's style is warm and personable. He challenges you to achieve your fitness goals with a balanced approach, both pushing you to succeed, yet patient with the process. He listens well to your needs and is both educational and supportive.
Ice is a fantastic personal trainer who helped me develop an individual personal training plan and dieting strategy. He taught me the core concepts of fitness and nutrition.
I couldnt be more greatful to work with him!
Highly reccomend without yoyo effect
My body has changed shape for the better and I feel more motivated to exercise, now that I have a variety of exercises program and nutrition diet.
It is not all about the exercise, but Ice has given me very good nutrition advices which helps keep the weight off, and get strong enough to do what I love to do as a climber. Overall this is hard to get but definitely gets the best out of you and I cannot recommend him highly enough!
Everything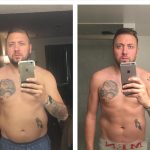 I got everything what i ask for in 30 days. ICE is always on point.
Cheers from Chicago to Skopje
Transformation and motivation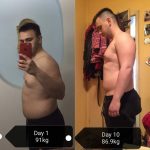 My name is Mihail and I am from Skopje Macedonia . Due to medical pills I have gained a lots of killograms.I didn't want to see myself in the mirror.For 9 months I have gained 17kg (74kg>91kg). A friend of mine recommended me to start a healthy programme with the beast, the best coach ICE or ICEBBF on Instagram. I was really sceptical from the begginig but now I realize that every start has its own difficult. Now I am somewhere in the middle of the programme, and there are some hell of a results(see the picture) Thanks to Ice, I have new habits about my lifestyle: eating healthy food, going to the gym everyday, doing some cardio workouts that will make me feel really better and comfortable in my skin. Can't wait to see the final result, the goal is 72 kg with 12% body fat. Asta la vista!!! #workhardplayhard
I got exactly what I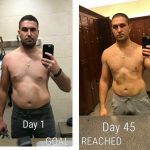 I got exactly what I needed flat stomach fat burn and lost weight.
Thanks ICE- ICEBBF for a diet plan.
Hard work pays off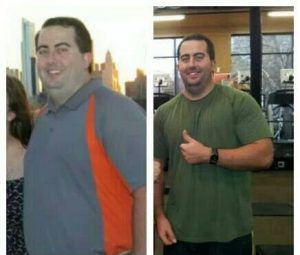 Ice is one of the hardest working men I know. He will push you to your limits of what you think is possible. You will see massive changes if you stay the course. His system has a proven track record over many years. He has helped 1000s of people get and stay fit. I highly recommend.
Cheers from Kentucky!
Thanks ICE for the good
Thanks ICE for the good experience.Very professional I LOVE IT
Ice has your back!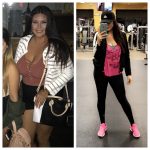 In the past, I have gone through a couple of personal trainers and felt like I wasn't getting to where I should be with my weight loss. When I first met Ice, he carried himself very professionally. He takes his job serious but also knows how to "break the ice". He knows how to build a client-relationship bond where you can trust him and be comfortable so that you don't ever have to feel you are being judged. There were times when I felt discouraged during our training sessions, but he continued to push me and reminded me why I am doing this for myself. He can be tough at times but he's tough for a reason. One day he told me "I wouldn't give you anything that I know you couldn't handle". He helped build not only my confidence back, but my motivation to push myself towards my goal as well. I am truly blessed to have met such an amazing, dedicated trainer that commits himself fully to his clients. Thanks Ice, you're the best! 🙂
If motivation, flexibility, and a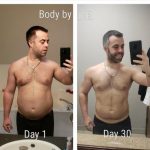 If motivation, flexibility, and a personal approach is what your looking for wellness coach and online PT, then ICEBBF is the man for you! I would have no hesitation in recommending him as your online personal trainer if you want to achieve your fitness and health goals.
Over the years I've tried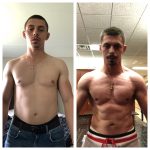 Over the years I've tried a lot of trainers and training programs and not all have had a positive effect, but finding that extra something…the trainer that mixes things up while still listening to what you are trying to achieve…the trainer that pays attention and remembers where we've been and where we are going. This isn't a cookie cutter workout, but customized to my goals. This is what Ivica does, each workout is different but builds on the last. Never boring, always challenging. He knows how to motivate you so you can be always exited to go in the gym and give your best to achive what you want. I've used his program only for a month and I have unbelievable results only in one MONTH!!! Than you Ivica for everything that you've done for me I'm so excited to see the next month results.
Having Ice as my trainer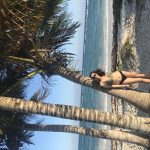 Having Ice as my trainer was one of the best decisions I've made for myself.He was so supportive and strict to the point. I lost 20lbs and I feel great and I love me in my body.
Ice was always there to answer all my questions and to give support in the hardest time.
Best Trainer Ever
I started working with Ice several years ago. Let me tell you. He pushed me to my limits, made me leave the gym limping in pain, but it was only temporary pain for long term success and fitness. Working with him in person was a lot of fun and I hit a lot of my goals. Working with his training plans on my own allowed me to learn to eat better, take the right supplements, and do the right activities to keep my fitness in check. Do yourself a favor and sign up today.
The best!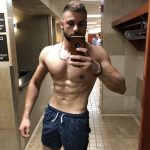 Ivica is fantastic trainer who genuinely wants his clients to succeed in reaching their goals, both inside and outside of the gym. Ivica wants you to succeed not only in your short or long term goals of fitness, but in every aspect of life. If you are looking to build muscle, lose weight, or even just to find a routine in the gym that works for you, he can do this. He cares about all aspects of your goals, from nutrition and finding the right diet to any mental blocks you have towards insecurities of working out. I would recommend anyone new or even ten years into gym/training because he can do it all. Thanks Ice!
Ivica is fantastic trainer who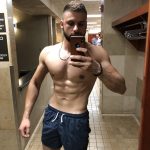 Ivica is fantastic trainer who genuinely wants his clients to succeed in reaching their goals, both inside and outside of the gym. Ivica wants you to succeed not only in your short or long term goals of fitness, but in every aspect of life. If you are looking to build muscle, lose weight, or even just to find a routine in the gym that works for you, he can do this. He cares about all aspects of your goals, from nutrition and finding the right diet to any mental blocks you have towards insecurities of working out. I would recommend anyone new or even ten years into gym/training because he can do it all. Thanks Ice!
Contact Ice a.s.a.p., you won't be disappointed!
I believe Ice is one of the most experienced & committed fitness trainers around.
I've tried his personalized weight loss & workout programs and I must say I was positively surprised by his professionalism, knowledge, focus, motivation, punctuality, international experience and the dedication to his customers and followers.
I would recommend him to anyone looking to improve their fitness, start from the very beginning, any kind of workout plan, weigh loss program or special personalized diets.
So vistinski instrukcii lesno e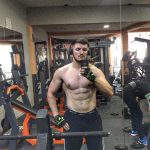 So vistinski instrukcii lesno e da se stigne do 6 pack
A toa e magijata na instruktorot ICE koj mi pomogna za samo 45 dena da gi postignam vistinskite rezultati.
THANKS BRO
Golem profesionalec! Za 2 meseca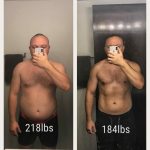 Golem profesionalec! Za 2 meseca so programata na Ice jas ja dostignav mojata cel izgubiv 20kg. Toj e vistinski profesionalec isto taka golem motivator. Blagodaram Ice za se!
Еден од најдобрите во својата професија
Еден од најдобрите во својата професија. Професионалец , максимално посветен и најголема поддршка на своите клиенти. Ја има добитната комбинација за сите . Се што треба е само упорност и без изговори !
Фала ти Ице што ја најде добитната комбинација и за мене , на мене останува колку сакам и колку сум спремен да напредувам !
Training with icebbf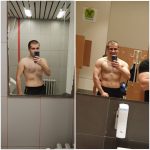 Golema blagodarnost do icebbf sto mi pomogna da go postignam posakuvanoto za samo 3 meseci. Od covek so nikogas nemal poznavanje od vezbanje napravi kompletno nova licnost. Prezadovolen sum od rezultatite, izgubiv masti dobiv rast na muskul. Najzadovolen sum od faktot sto sekogas ja imav negovata podrska i sekogas si stoi na zborot!
ICE IS THE REAL DEAL – BEST COACH EVER !!!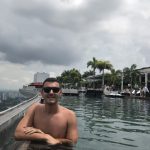 Simply, he is knowlegeable , has a wonderful positive personality and he knows exactly how to make that perfect program for you, and how to train you to get the most of your body, mind and soul.
Before i was trying and i had no succes, but with his healthy wonderful diet i finally i achive my goals.
He was there available for me at any time 24/7 no excuses..
THANK YOU COACH!!!
Couldn't be happier!!!!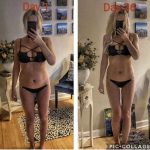 Tough,caring and knowledgeable! His workouts and diet plan gets results!
He truly customizes each work out for each individual client.
Highly recommended no matter what stage of fitness you are in-ICE will get you where you need and want to be!!!!
So happy I found you!!!! Thank you ICE!
Love my results 🏋️‍♀️❤️
Ice motivation
Simply, with his help I achieved my goal of putting on weight, one which I have struggled with for years. With his help I have gained kg+ and my strength has more than doubled. He really helped me by giving me the tools to grow, such as diet and training regimes. I recommend Ice to all.
ицеббф број еден!!!
Вистински професионалец, одлична програма, презадоволен сум од резултатите!!! браво Ице, само напред!!!
Nacin na zivot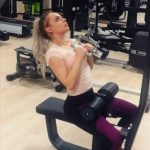 Presrekna sum poradi zgolemenata fizicka sposobnost i energija. Zdraviot i pravilen nacin na ishrana bez voopsto da gladuvam mi dava uste pogolema motivacija. Nikogas ne sum se cuvstvuvala poubavo, gi postignavme posakuvanite rezultati i sekako prodolzuvame da gi oddrzuvame. Ovaa programa e najdobriot podarok sto mozev da si go poklonam sebesi. Ti blagodaram Ice na kontinuiraniot motiviracki fidbek, sekogas si dostapen za pomos i konsultacija. Programata stana moj nacin na zivot!
icebbf broj eden
vistinsli profesionalec!!! se sto se dogovorivme se postignavme!!! prezadovolen sum od
rezultatite!!!
Jas na pocetokot ne veruvav
Jas na pocetokot ne veruvav deka moze da ja ostvaram svojata cel online, no so programata za ishrana i vezbi sum premnogu zadovolna i so pomos na Ice ja dobiv posakuvanata cel.
Ti blagodaram
What an adventure training with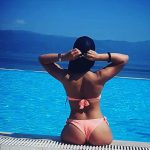 What an adventure training with Ice has been! I have lost weight, feel stronger, and am more confident than I am have ever been before. Training with the best trainer has been life changing!
Coach of the milenium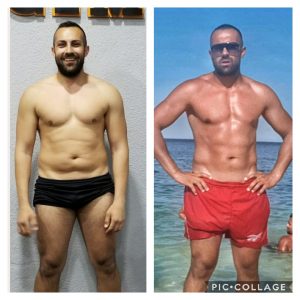 I have trained for many years and had the fitness results what I wanted. After 60 days on ICE program i got lean and for first time i got abs and smaller waist without losing any muscles on my upper body.
From another side i learned what healthy life is and how to train with the right heart rate without losing muscles.
Thanks ICEBBF. Follow him on Instagram ICEBBF and enjoy his clients transformations.
The person for personal trenings.
Best of the besties
Best Plan Ever/Efficiency 100&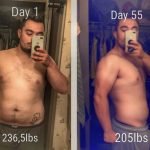 It was too good to be true when I heard about it, but once trying it, the results were amazing, I went down 35 lbs in just under 2 months, all healthy food and a lot of dedication and work. One big reason of why I succeeded was Ice, motivating me day and night and checking up on me and how I was doing!
Goal achieved !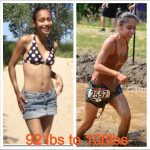 Simply, with his help I achieved my goal of putting on weight, one which I have struggled with for years. With his help I have gained 6kg+ and my strength has more than doubled. They really helped me by giving me the tools to grow, such as diet and training regimes.
The best way for healthy life !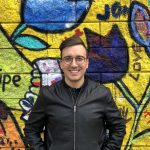 Meeting up with Ice was one of the best things I have ever done! Ice my trainer has helped me achieve my goals so far and I love our sessions. He makes it fun and enjoyable to train and he is very motivating and encouraging!